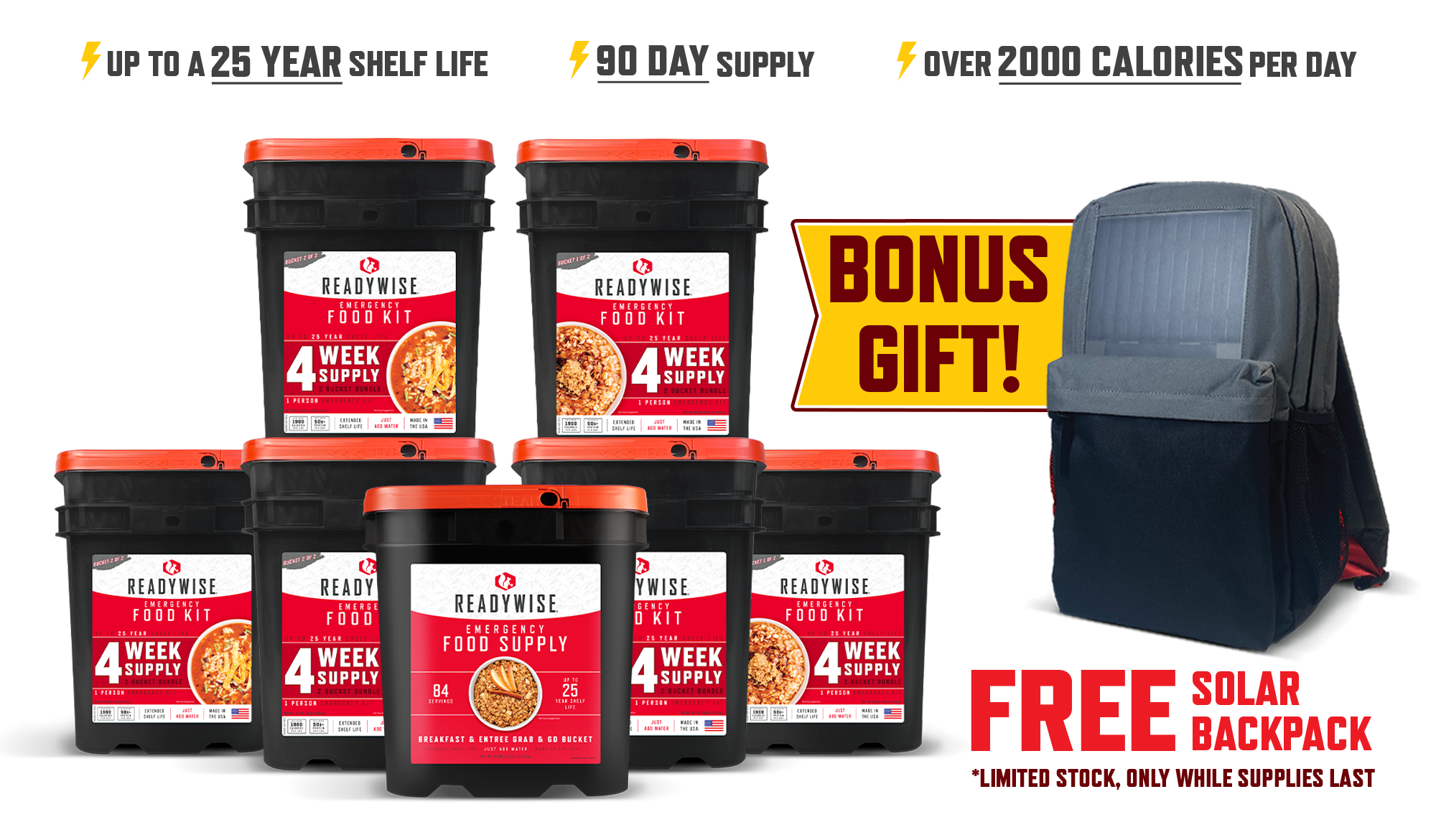 Save

Over 30% Off + Free BackPack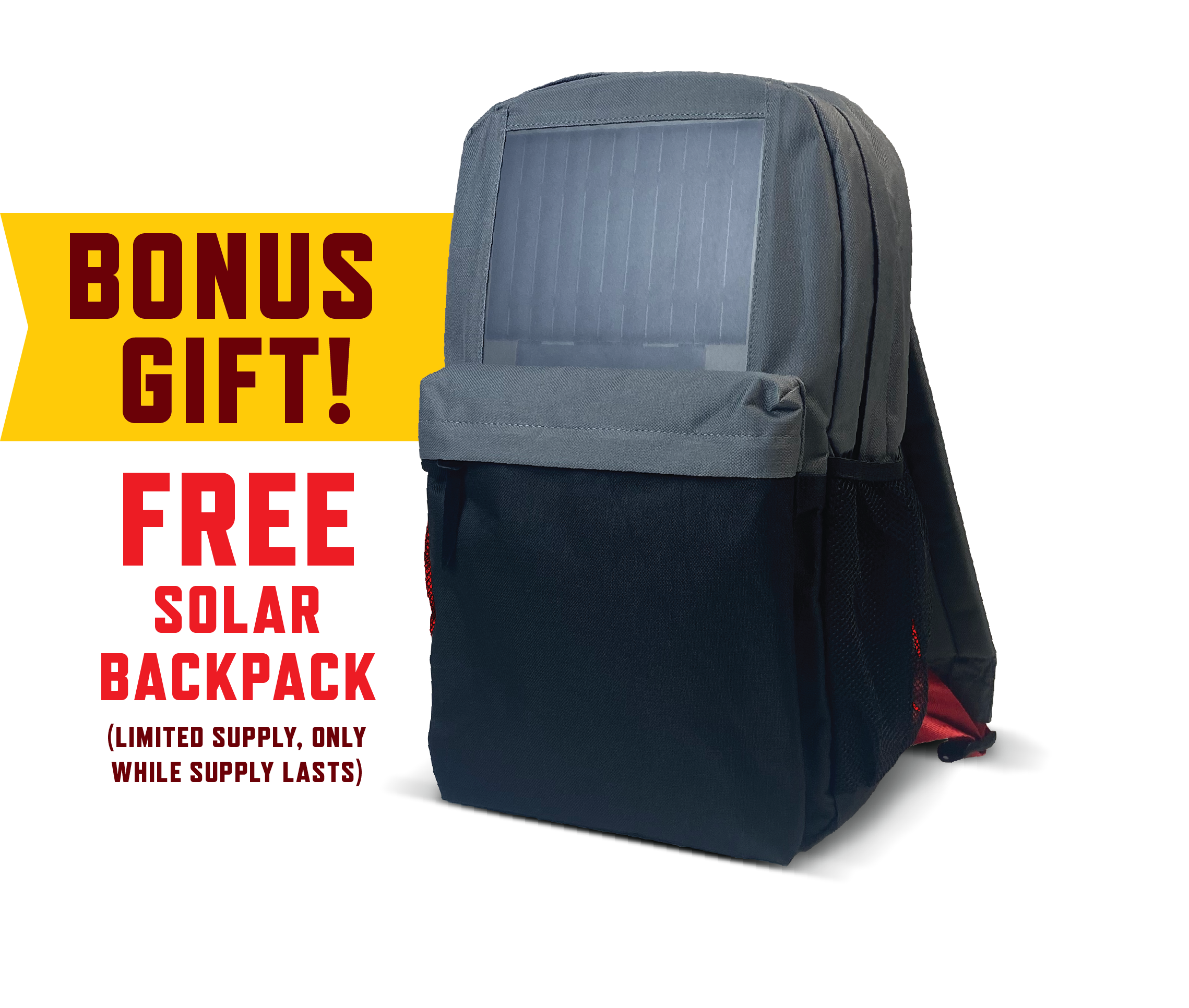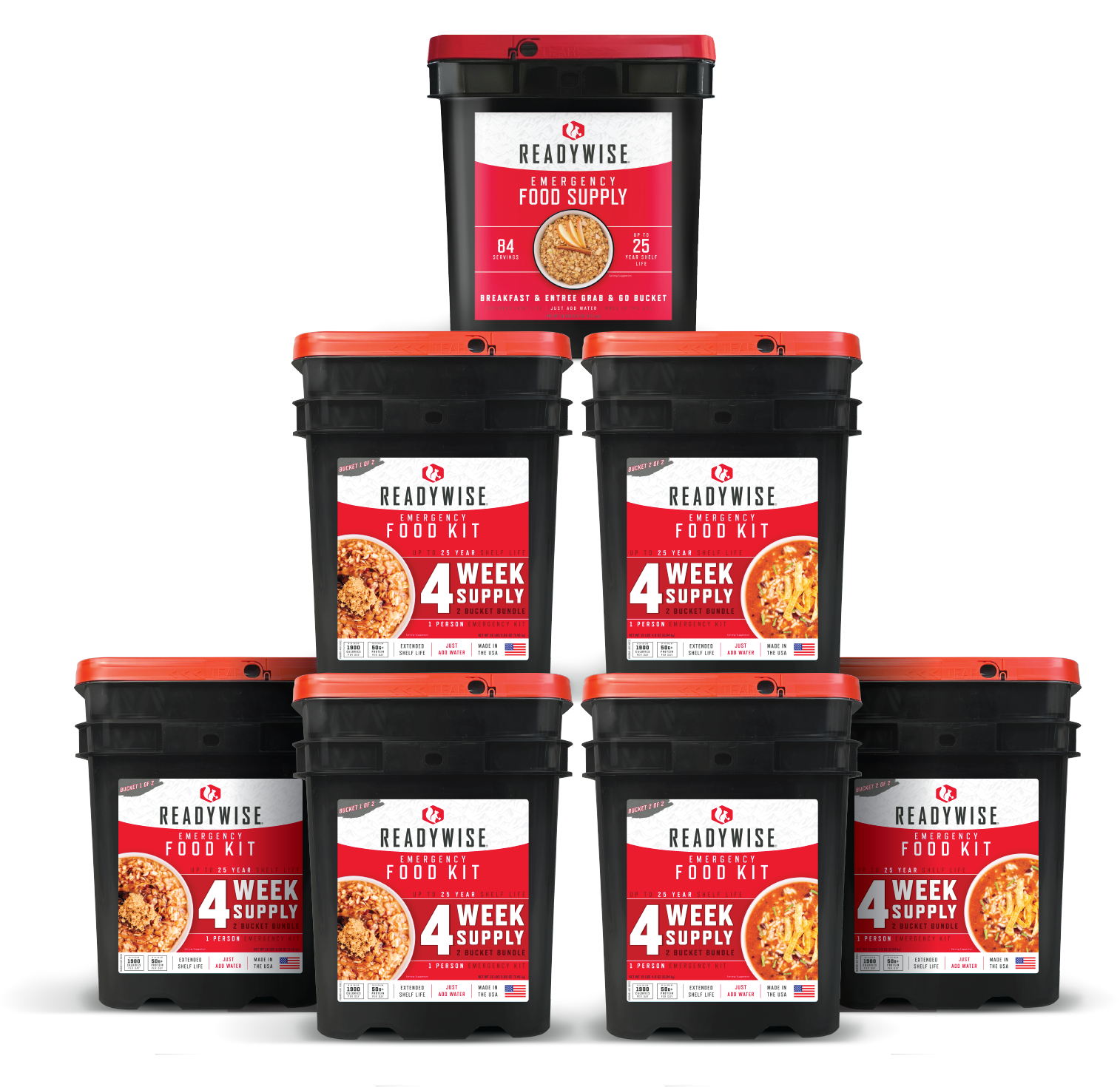 Don't Face Your Next Emergency on an Empty Stomach!
The 3 Month Emergency Food Supply Kit contains a variety of delicious meals and drinks that can be ready in minutes by just adding water. This bundle has an incredible SHELF LIFE UP TO 25-YEARS!
Bonus Gift: Free Solar Backpack with USB charger. Keep your devices going strong, even on the go!
Tastes Great: These center-of-the-plate recipes have been designed by our team of in house culinary experts.
Nutritious: Over 2,000 Calories per day! This kit has an optimal nutritional profile for a person to survive any emergency.
Excellent Variety: Includes Breakfast, Lunch and Dinner options as well as our highly popular Whey Milk.

Up to 25-Year Shelf Life: Our optimized blend of freeze-dried and dehydrated ingredients ensures up to a 25 year shelf life with no refrigeration required!

Easy to Store: Ergonomically engineered to fit easily under your bed, in a closet or even the trunk of your car.

Simple to Prepare: Just Add Water! It does not get easier than that.

What's Included in this Kit?
Apple Cinnamon Cereal (6 Pouches, 24 Servings)

Brown Sugar & Maple Multi-Grain (15 Pouches, 60 Servings)

BBQ Baked Beans (18 Pouches, 144 Servings)

Cheesy Macaroni (17 Pouches, 68 Servings)

Hearty Tortilla Soup (20 Pouches, 80 Servings)

Pasta Alfredo (20 Pouches, 80 Servings)

White Rice (18 Pouches, 180 Servings)

Banana Chips (6 Pouches, 60 Servings)

Whey Milk (12 Pouches, 144 Servings)

Pancake Mix (9 Pouches, 90 Servings)

Strawberry Granola Crunch (1 Pouches, 4 Servings)

Creamy Pasta & Vegetables (2 Pouches, 8 Servings)

Savory Stroganoff (2 Pouches, 8 Servings)

Chili Mac (2 Pouches, 8 Servings)

Chicken Flavored Noodle Soup (2 Pouches, 8 Servings)

Crunchy Granola (3 Pouches, 12 Servings)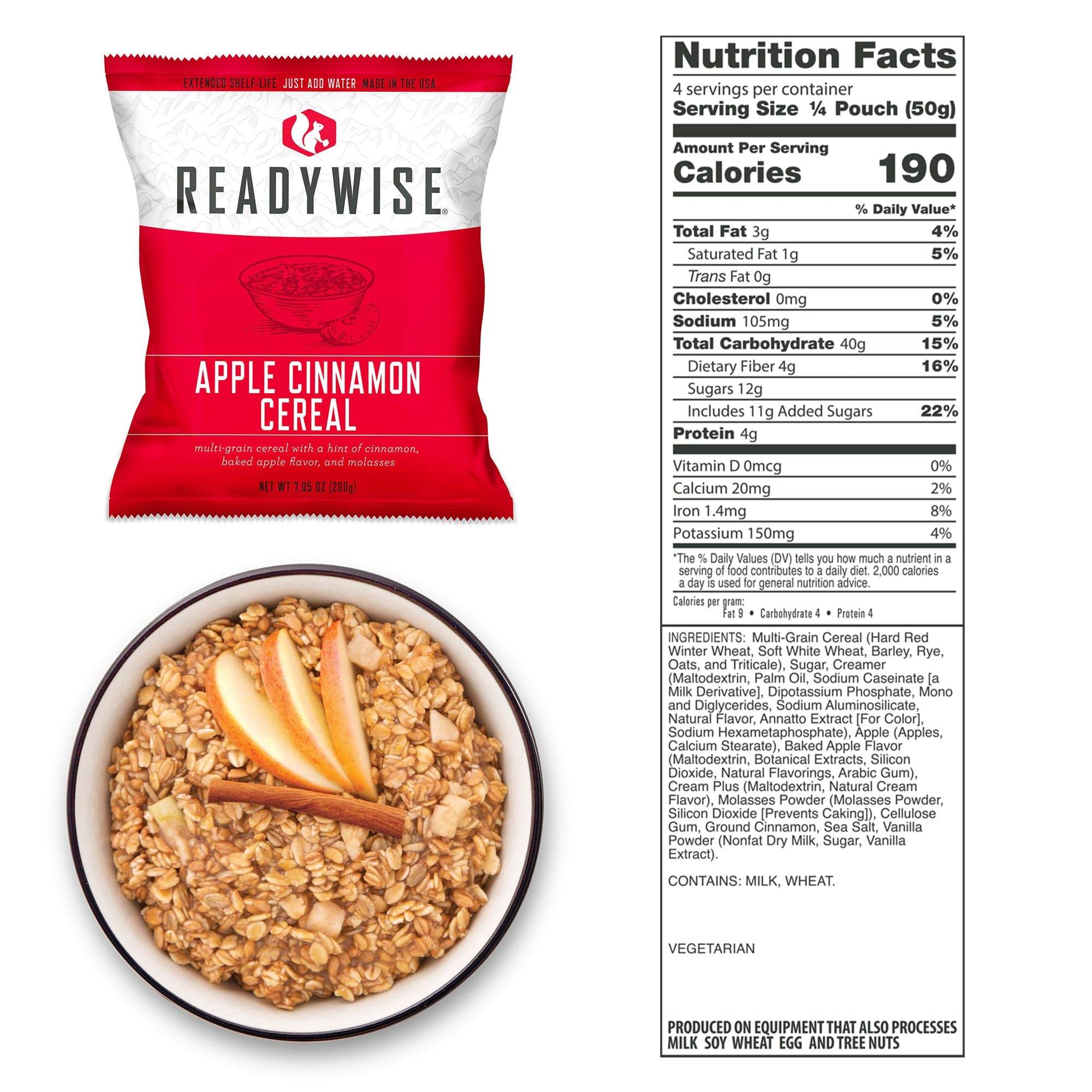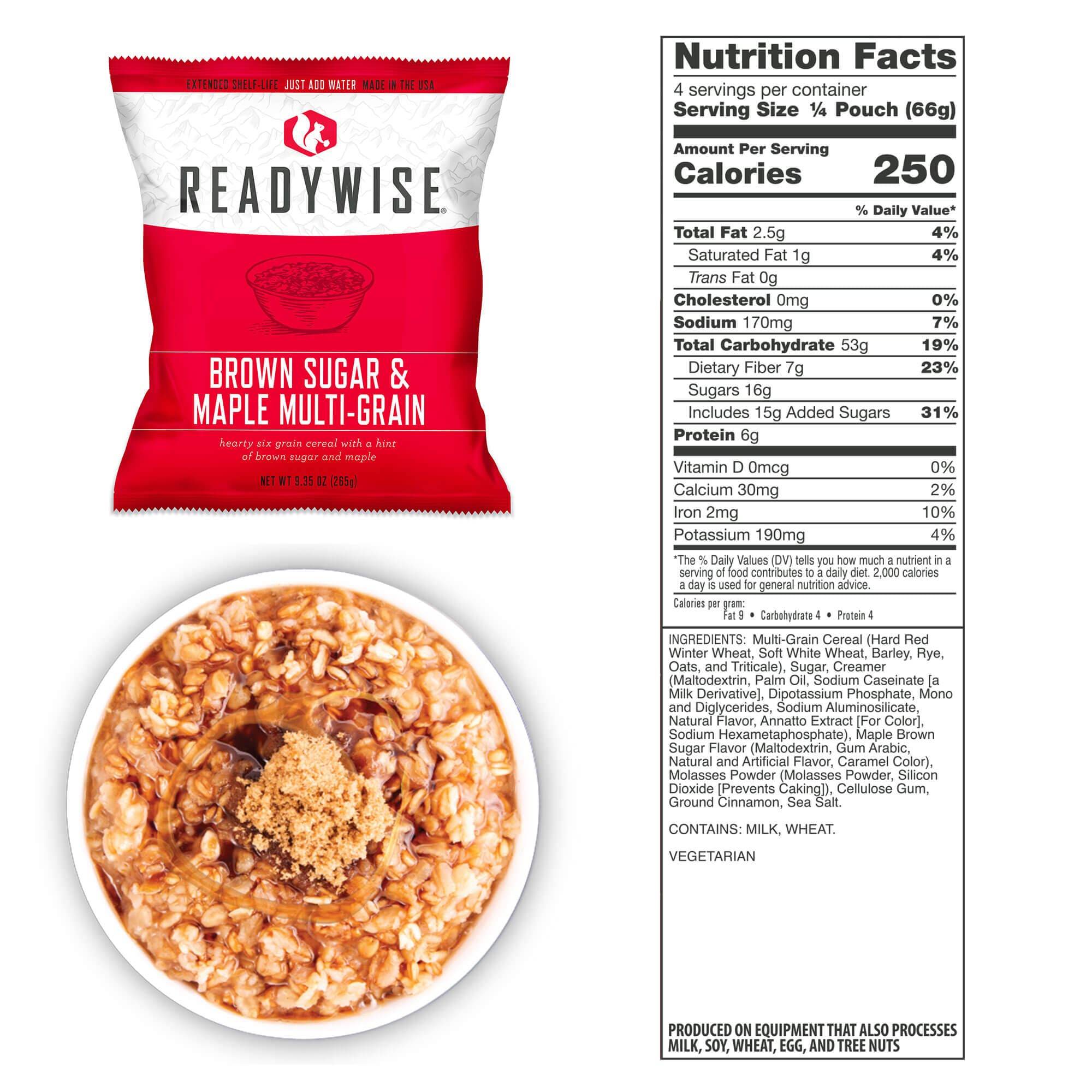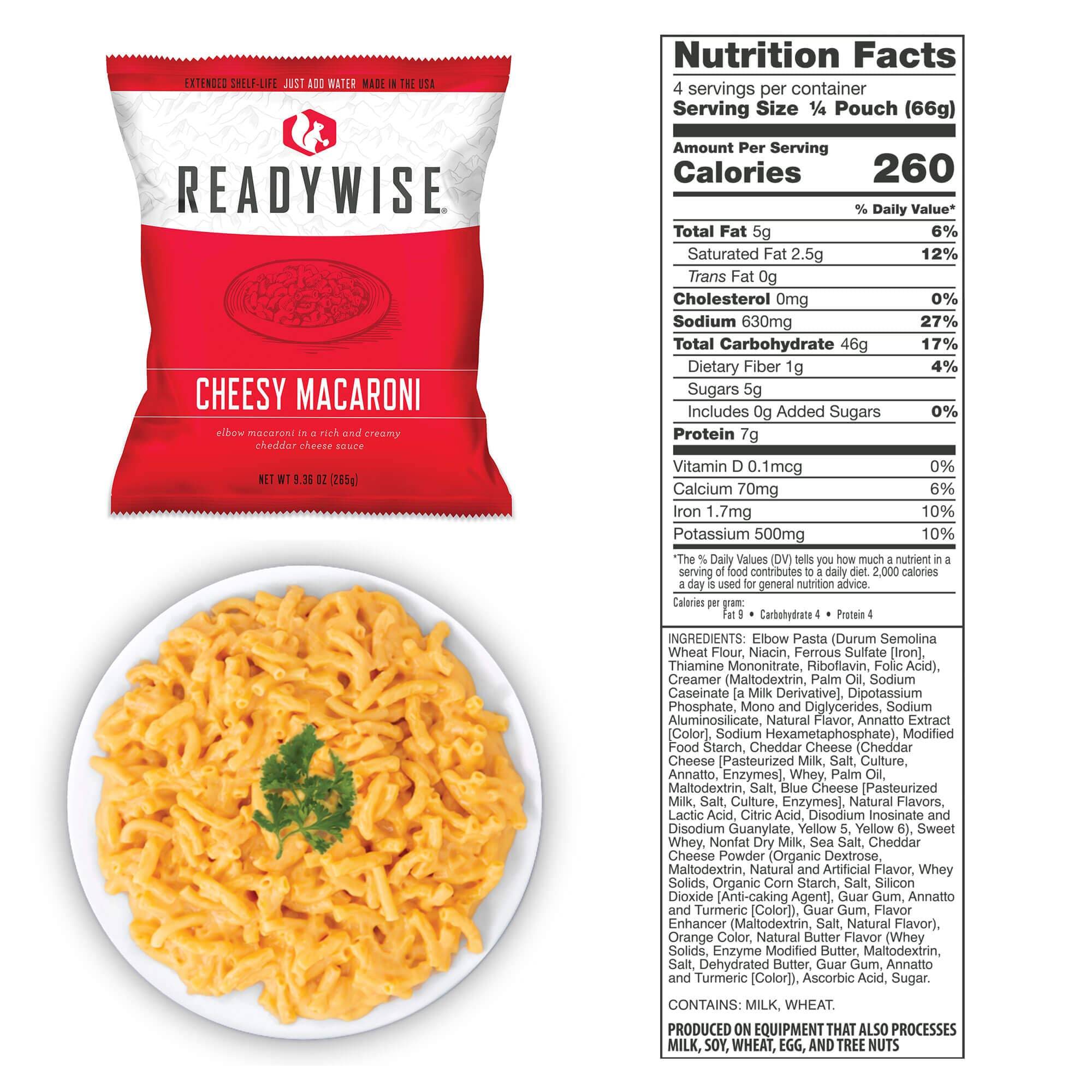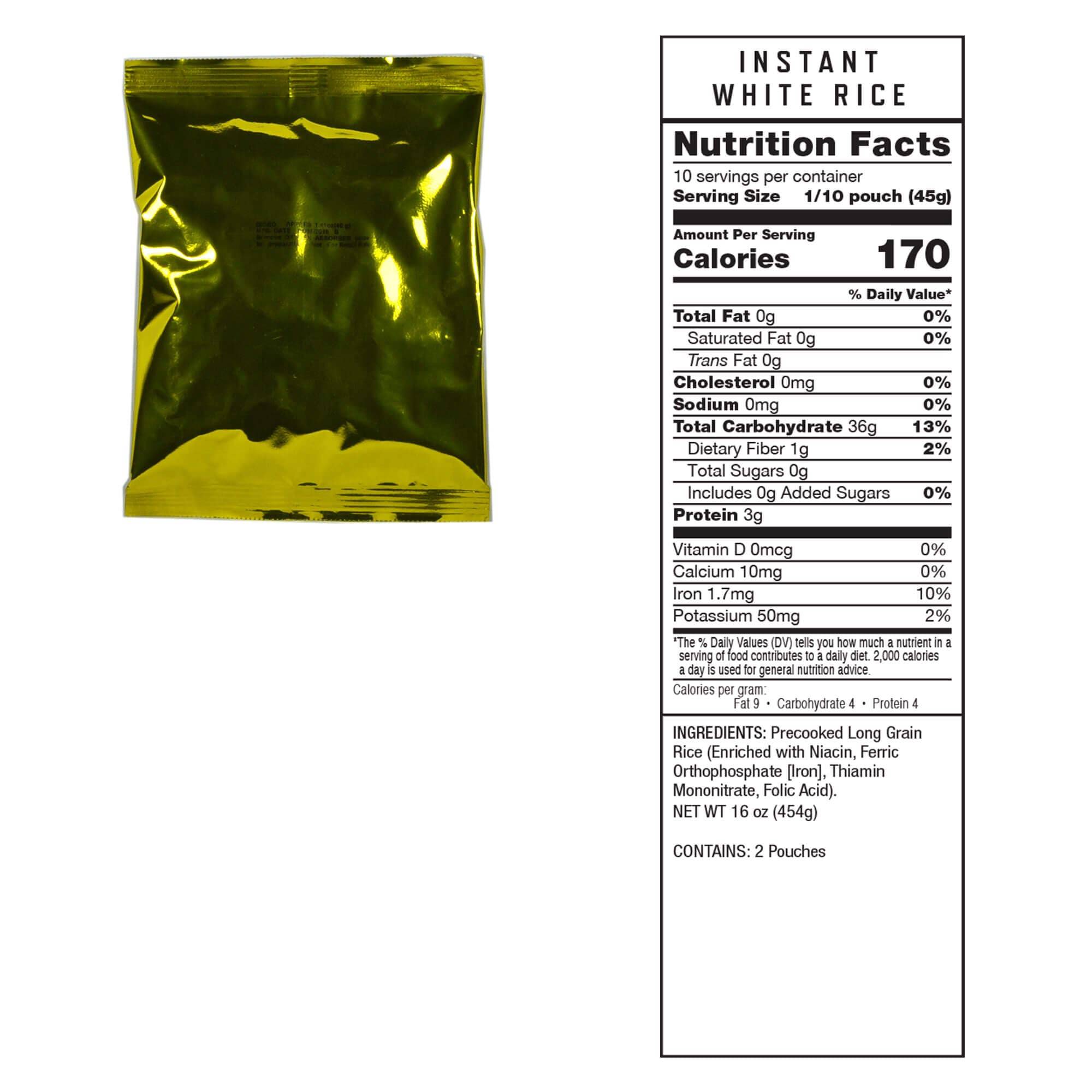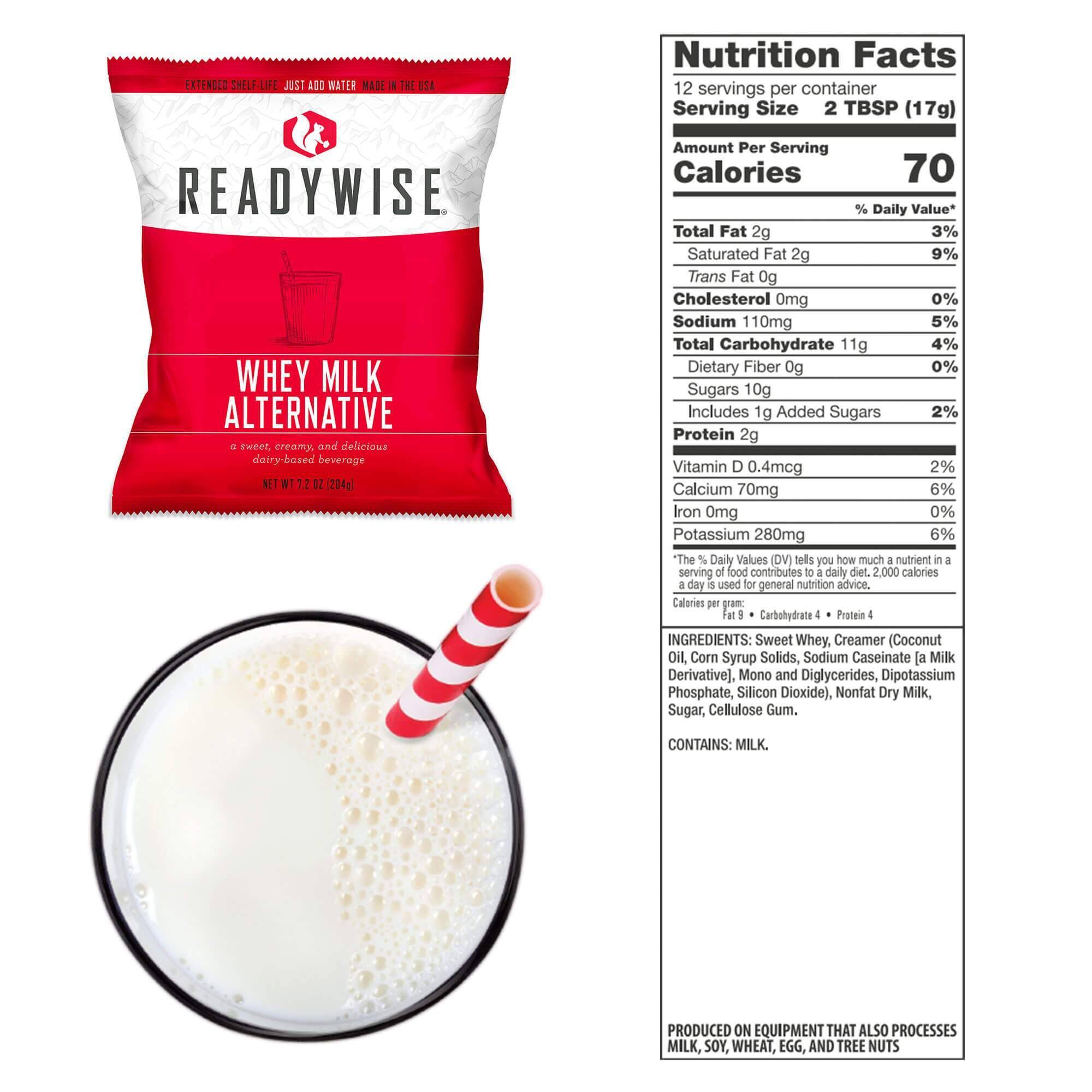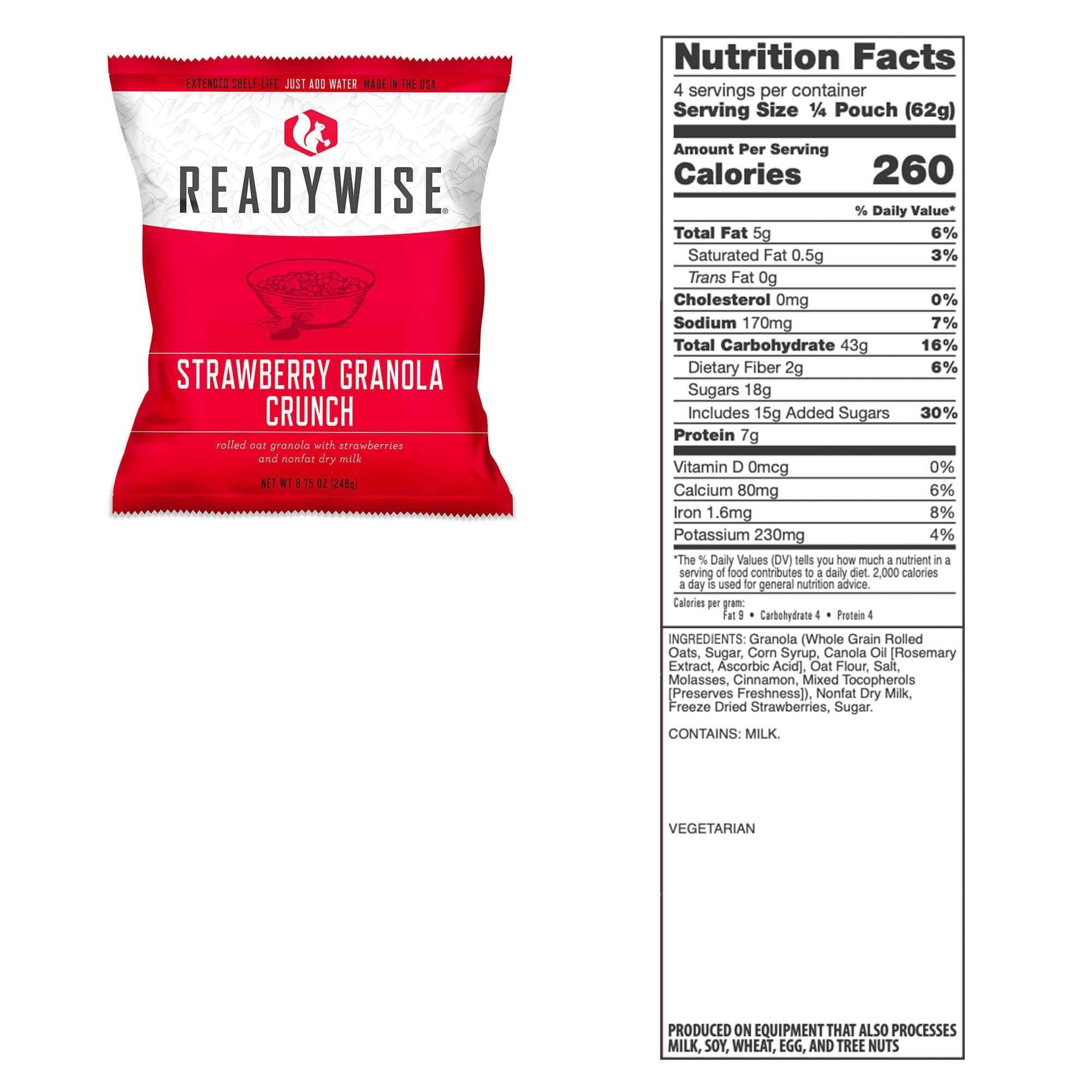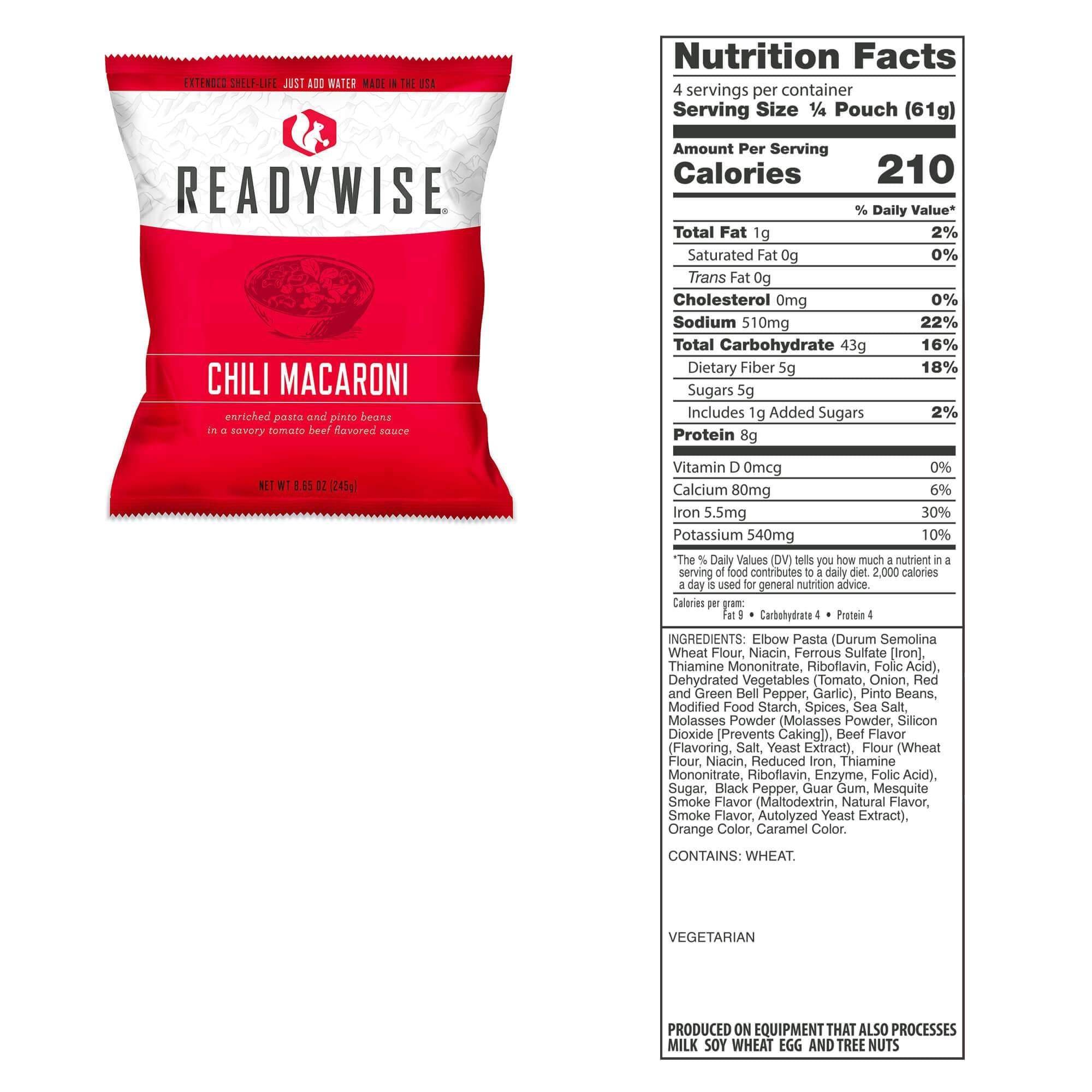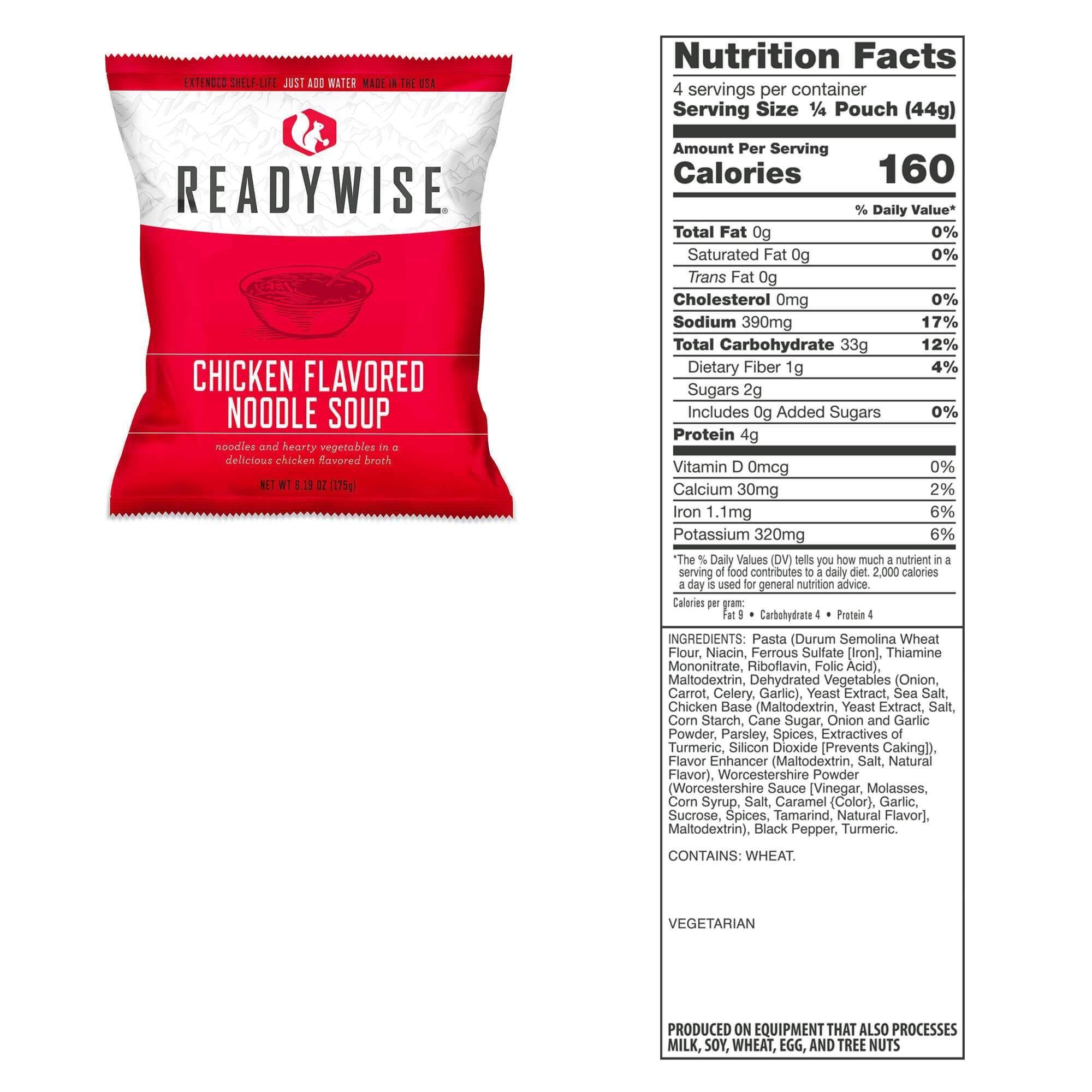 Make Sure You're Prepared Anytime, Anywhere...
Read what others are saying about ReadyWise emergency food...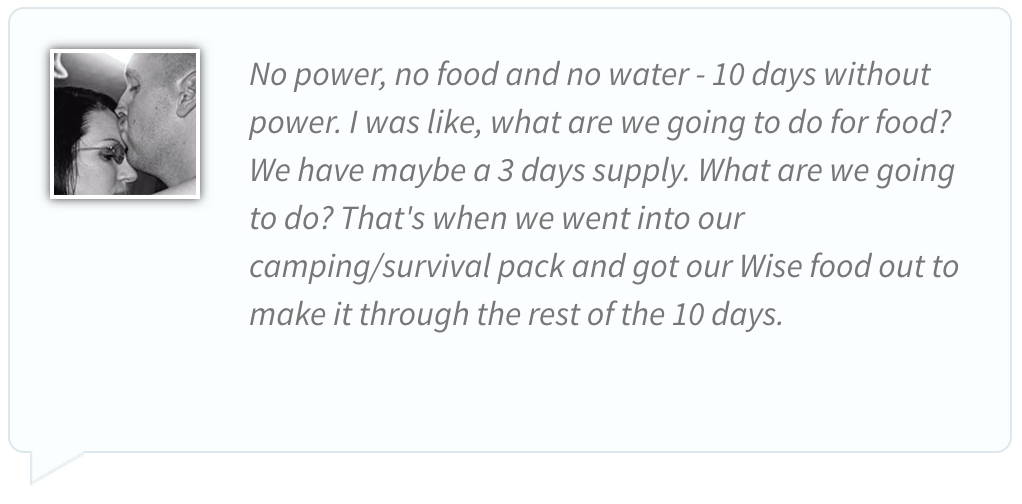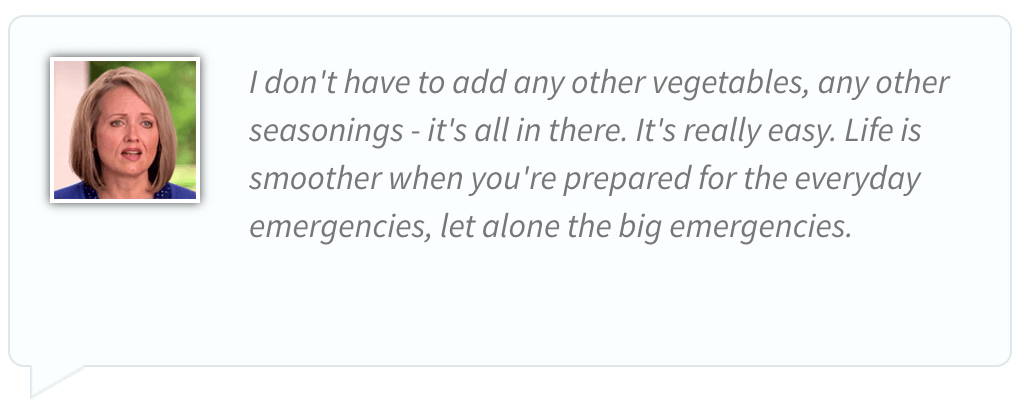 BONUS – Act Today and Receive our Emergency Survival Guide FREE With Your Purchase!!!
LIMITED Quantities available so grab yours now.
This step-by-step preparedness guide is loaded with tips and tricks that beginner and expert preppers alike will find invaluable!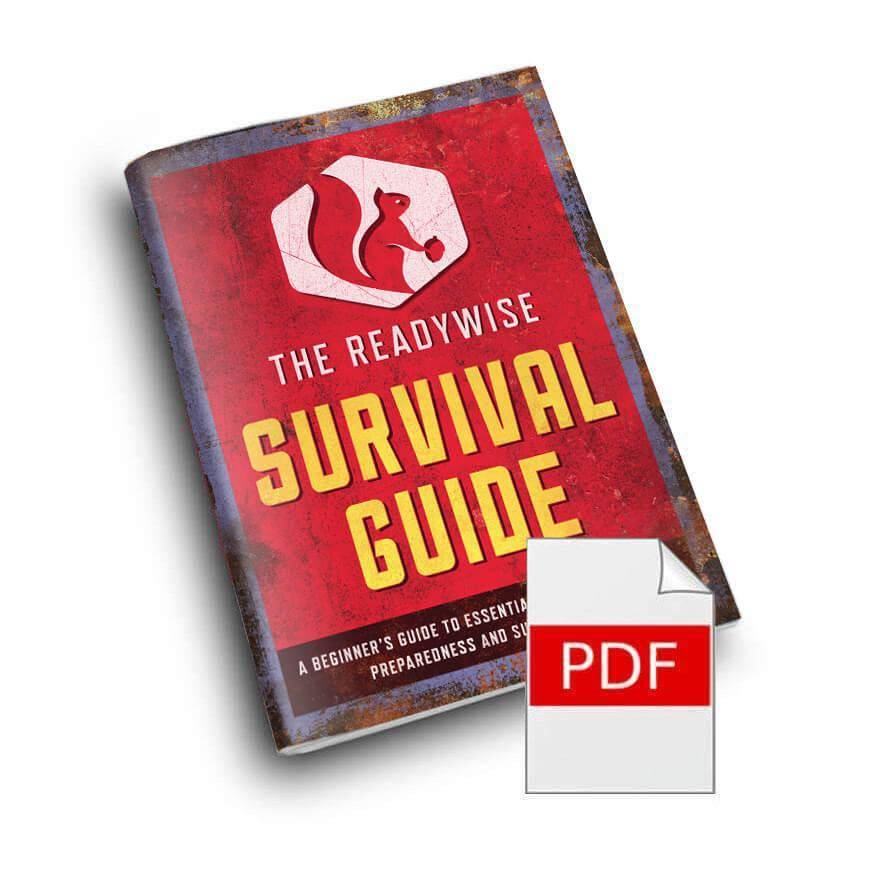 Our world is an increasingly unstable place and you CANNOT rely on the government or anyone else to be there for your family in an emergency. That is why FEMA recommends that Every American should have emergency food on hand!
Don't hesitate! Get your 3 Month Emergency Food Kits with Free Solar Charger Backpack for you and each member of your family while supplies last. You will not find an easier more affordable way to get prepared!
HURRY, we only have a limited supply of the 3 Month Emergency Food Kits with Free Solar Charger Backpack set aside and at this price our supplies won't last long!
Send Me My 3 Month Emergency Food Kit with Free Solar Charger Backpack Before They're Gone!
Looking for larger a larger supply of food? At ReadyWise, we provide ideal food storage and emergency supply solutions to meet a variety of customer needs. We have product specialists standing by to provide you with a preparedness plan specific to your situation and needs. Call the number below today!